If the scanned images contain streaks, or the scanned documents become dirty, the scanning glass, separation pad and roller inside the scanner are likely to be dirty. Clean them periodically.
To do so: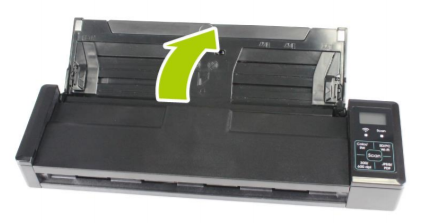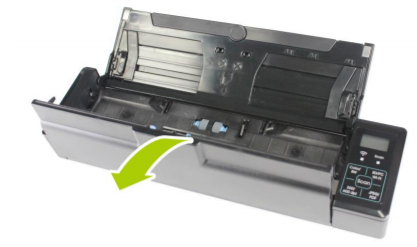 Wipe the separation pad, rollers and the glass with the included cleaning cloth.
Notes:
Adding some isopropyl alcohol (95%) on the cleaning cloth is more efficient when cleaning the rollers.
Do not use any solvents or corrosive liquid (i.e. alcohol, kerosene, etc.) to clean any part of the scanner, otherwise the plastic material will be permanently damaged.
Make sure the surface of the document or photo doesn't have any paper clips, etc. or this could damage the scanner glass lens.