The scanner has a tiny amount of memory which is not used by the product. When you connect the scanner to your computer it may open a new File/Windows Explorer window.
To change this behavior:
Go to the Windows Settings.
 Search for the AutoPlay Settings.
Set the default action in the Removable drive list to Take no action or Ask me every time.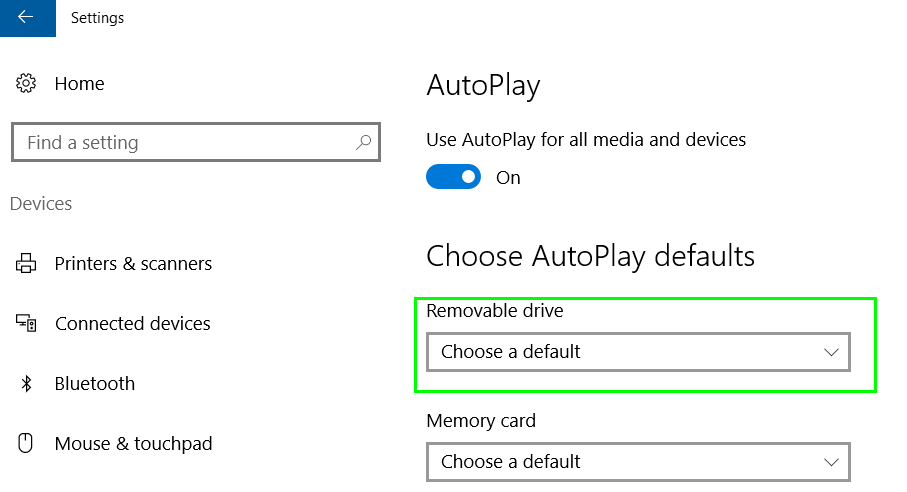 Note that this action affects all devices as it is not possible to do it on a per device basis.