Download & Open InstantResult Wifi 2
Download the InstantResult Wifi 2 app from the App Store (iPhone/iPad) or Google Play Store (Android).
Power on your scanner.
Enable the Wifi on your scanner.
On your mobile device, go to Settings > WiFi > and select the scanner name to set up the Wifi configuration.
When you do this for the first time, you are prompted to enter the password. The password is 12345678.
Note: When connected to the IRIScan Book network, you do not have access to the Internet. To connect to the Internet while using the app and the scanner consult the corresponding topic.
Open the InstantResult Wifi 2 app.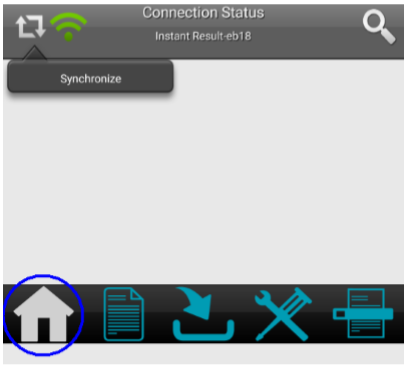 Tap  the Synchronize icon and then, the Register now button to get Technical Support, receive free trial downloads, video tutorials, discount on new products, and so on.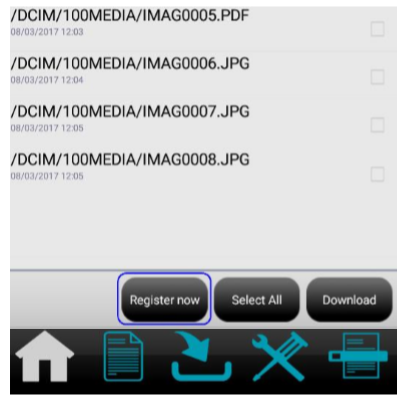 Scan images
Go to the Scan tab and tap the Scan button.

Note: to change the scan resolution, go to the Settings tab, tap Scan, and then, choose Low (300 DPI) or Medium (600 DPI).
The word Scan appears on the display of the scanner.
Start scanning your page(s).
To stop scanning, tap the Stop button.

Access and download the scanned images
You can access all the scanned images of the scanner's microSD card and select those you want to download for editing, saving, sharing, etc. 
Note that you can select manually the scanned images or tap the Select All button.
Go to the Home tab, tap the Synchronize icon and then, tap the button corresponding to the action you want to perform.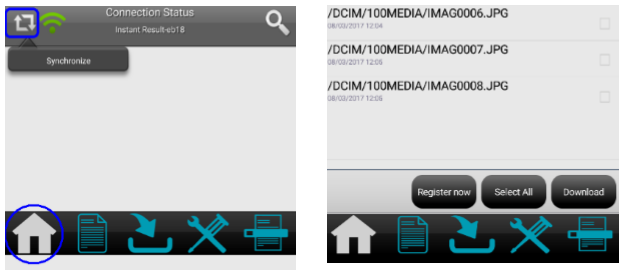 When you select the file(s) and tap the Download button, you're automatically re-directed to the Download tab where you can select the file(s) to edit and/or save to a new or an existing folder.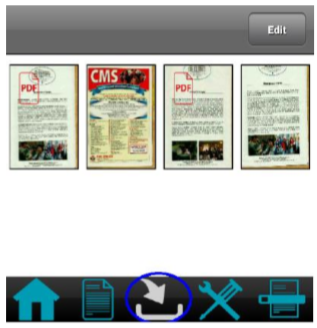 Note: Only image files can be edited. A PDF file cannot be edited in this app.
Edit your scanned images and save them to a new or an existing folder
Go to the Folder tab and edit your folder and files.