Apple has released a new update for Mac OS 10.14 Mojave. Some users are facing difficulties to scan text outside the IRISPen application since then.
The good news is that fix is really fast and easy.
Important information for macOS Big Sur at the end of the article. 
You have to go to System Preferences > Security & Privacy > Privacy tab :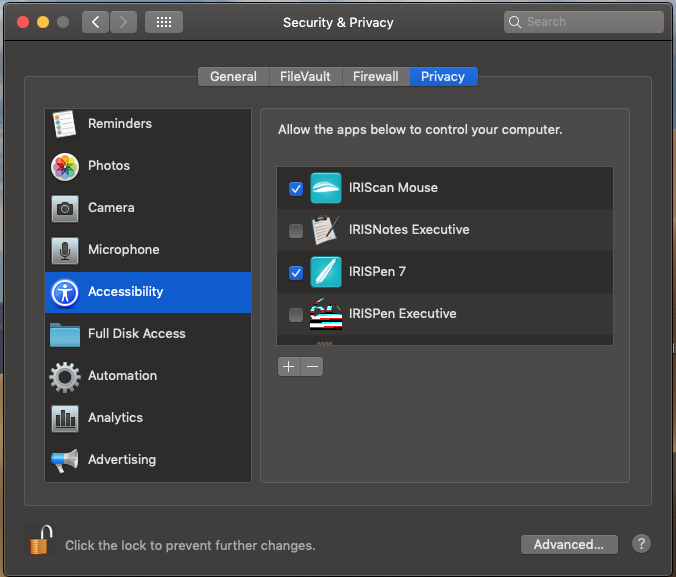 Once you are there, click on the lock on the bottom left side and enter your Apple ID password. Go to Accessibility and check the IRISPen line.
Important note for macOS Big Sur:
On this specific Apple OS version, it may not work even if the IRISPen 7 line is checked. 
If that happens:
Click on "IRISPen 7" (it should be highlighted in blue)
Then click on the "-" to remove IRISPen entry
Then click on the "+" icon then go to Application folder and select "IRISPen 7" application.