The country list of the wizard has been corrupted and is no more listing the correct complete country list.
This bug results in not listing multiple countries like France, Germany, Italy, Israel, Spain, Japan and others.
Here is the fix to correct this involuntary corrupted list: 
- Close Readiris software
- Download and extract this .zip file : Click here
-  Copy and overwrite the existing regipe.exe file to the installation folder of Readiris 14. By default it's  C:\Program Files\Readiris Pro14
- Restart Readiris
- You will then get the right initial complete country list :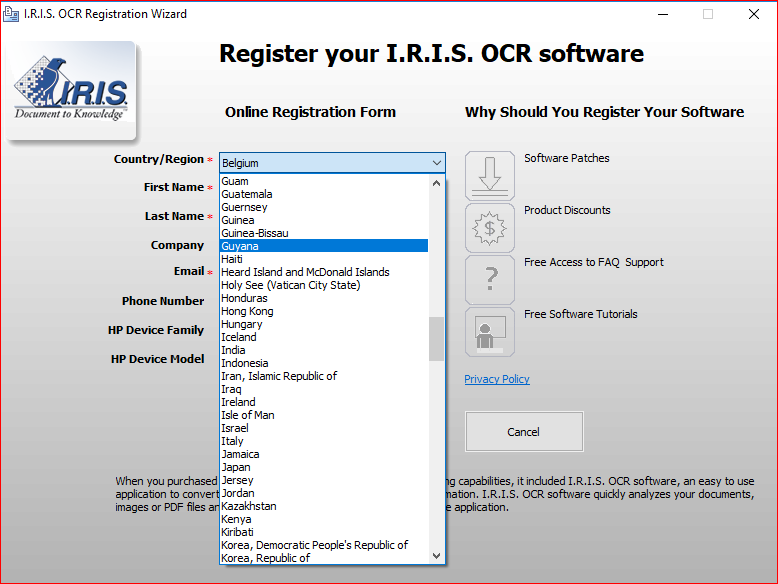 We sincerely apologize for any inconvenience or offence that may have been caused.
At IRIS, we strive for a neutral, respectful and ethical behavior towards any individual, culture, religion and country.

Therefore, we wish to highlight that we do neither intend to publish incorrect information, nor exclude any country from our registration interface.
If that doesn't solve the issue, please open a ticket here.