Sometimes, because of high security policy of Apple, you won't be able to install correctly IRISNotes at first. To resolve this problem, follow this procedure :
First, make sure you downloaded IRISNotes software from our Download Center.
Once it's done, double click on the downloaded dmg file. It places a drive icon on your desktop called IRISnotes, within is the IRISnotes-Installer. Double click on the IRISnotes-Installer. If you get a message that it is from an unidentified Developer then click OK.
Go to System Preferences  ► Security & Privacy and click the Open Anyway button.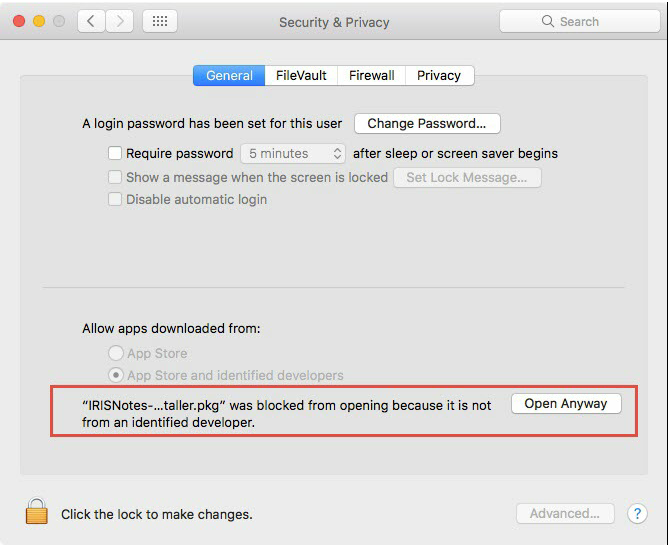 Now, you should be able to install correctly the software.