If you don't have access to the Internet you can also do an offline activation of the IRISPen software.
Open the IRISPen application.
Open the Settings and click the Activation tab.
Fill in the activation code.
The activation code can be found inside the product box.
Fill in your name and email.
Then click Activate offline.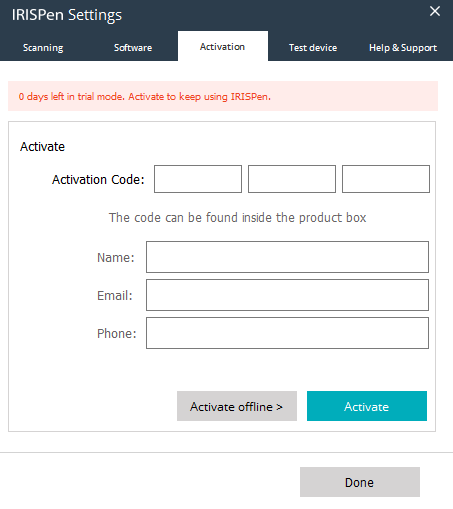 Click Save activation request.
Name the .c2v file and click Save.
Move the file to a device where you do have internet access and send it to

[email protected]

.
You will receive the activation file in return.
Once you have received the activation file, return to the IRISPen application and click Load activation file.
Browse for the file you have received and click Open.
Your IRISPen application should now be activated.