Attention: by means of the Button Manager you cannot scan in duplex to Cardiris PC. If you want to scan in duplex you need to scan from within Cardiris directly. To learn how to do so, see the topic How to scan business cards in duplex to Cardiris PC.
To use the Button Manager to scan to Cardiris PC:
Make sure the Button Manager and Cardiris are correctly installed.
Make sure the scanner is connected correctly and its drivers are properly installed.
Power on the scanner.
Insert your business card in the Front Feed Tray, with the front side facing up and the top side of the card facing the scanner.
Start the Button Manager.
Right-click the button you want to configure.
Make sure Duplex is unselected.
In the Destination drop-down list select Scan to App.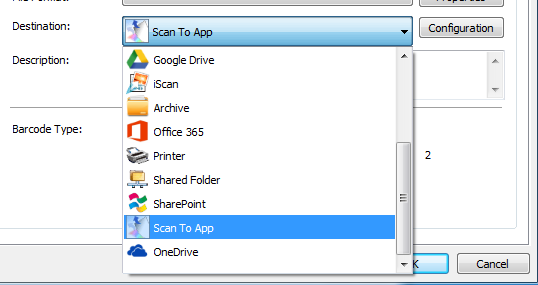 Click Configuration.
Click the browse button and browse for the cardiris.exe file.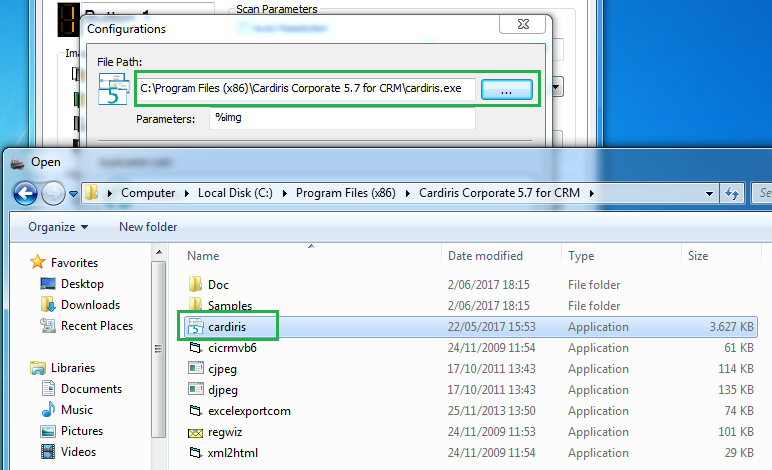 The button is now configured. Click it to scan your card to Cardiris.
To scan the rear side of the card, click the Back tab in Cardiris.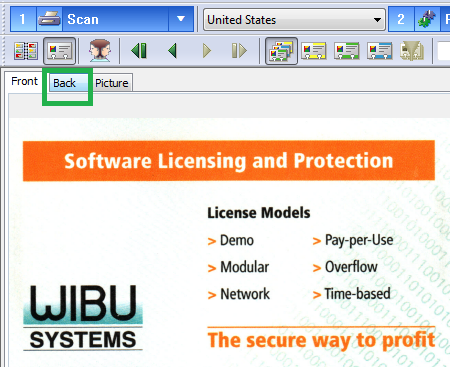 Right-click inside the empty image and select Acquire.
The rear side will be scanned.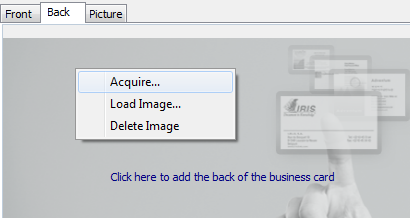 Both the Front and the Rear side of the card are now scanned to Cardiris.